Lawyers Speak Up: COVID-19's Impact on Jury Trials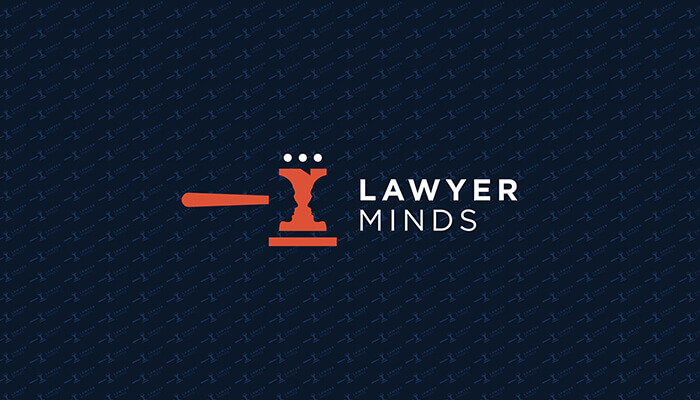 It's no longer a question if COVID-19 has reshaped the ways we examine the world around us, interact with others, and navigate our daily lives and careers—the virus undoubtedly has. What's left to be determined is to what extent the changes—this "new normal" as it's often described—will affect everything we have come to know moving forward.
For trial lawyers, specifically, that means determining to what extent we'll see permanent or long-lasting changes to the systems, procedures, and policies that not only have an impact on day-to-day "normal" living, but govern the way we practice law, advocate for our clients and others in need, and conduct our businesses.
Attorneys across the nation are doing their best to protect their employees and families as well as assist clients and correspondents virtually, while also learning how different courtrooms and jurisdictions are handling cases, proceedings, and trials. Courtrooms and the trial system in general were not made with social distancing in mind. We've all had to adapt. Most jury trials across all states and jurisdictions were initially delayed—especially those for civil cases.
Now that the initial U.S. COVID-19 outbreaks have left parts of the country free to cautiously reopen while other areas combat new waves of the virus, federal and state justifications are forced to decide what comes next. There's no doubt that continuing to delay civil trials without an obvious end date in sight may not be the best course of action, yet holding virtual hearings comes with its own risks. The other option is to resume trials with new seating arrangements that allow for distancing and regulations requiring facial coverings. To accomplish this, almost every aspect of our country's juror system would need to be overhauled.
In June, Ryan Raplee asked trial lawyers to share their thoughts about how trials are currently being conducted in their respective areas, and if they'll see any civil trials in 2020. If any lawyers are, he asked them how they're taking shape and what the view from inside the courtroom may look like.
We've created a roundup post sharing some of those thoughts and musings. Let's take a look at what attorneys across the U.S. had to say:
"For people and families awaiting justice, it is hard. Waiting on justice is stressful and traumatizing. The wait will likely be longer. My answer a week ago may have been different than it is today. Unfortunately, with all things 2020, it is a day by day analysis. With the recent increase in cases throughout the country, we may very well see a return to completely virtual court and no jury trials. Time will tell. However, with how the last week has gone, I am not overly optimistic. 
Every circuit (and to a certain extent – every judge) is approaching the progression of the pandemic differently. This spans from how they approach basic status hearings, contested hearings, evidentiary hearings, and trials. Even getting a remote hearing is vastly different. In some circuits, remote hearings are very clearly the new norm and are set automatically. In others, you have to file a motion and jump through a number of hoops before a remote hearing will be considered. I practice in over a dozen counties. Every single one of those counties has a unique approach and game plan. Whether or not I agree with the approach, I can tell you that most are just trying their best to come up with a game plan based upon the information they are provided from local, state, and national public health officials. That is a tough job right now. 
Many circuits have chosen to prioritize criminal cases and setting out civil trials well into 2021. Others are planning on the first civil jury trials happening in August and September. None are planning for virtual jury trials. All are anticipating some form of social distancing, masks, and large courtrooms. I have a jury trial set in each month through the fall. As of right now, there is no predicting what is going to happen that far out. The courts have not made decisions further out than a few weeks. I prepare my clients for all possibilities and try to be as flexible as possible. Flexibility and adaptability are key in our current environment." 
"Until there is a vaccine for COVID-19, the impact of this pandemic will undoubtably change the way jury trials are not only conducted, but the perception of jurors serving on them. First, trying to accomplish social distancing during a jury service will be difficult. There will have to be new measures taken to qualify jurors. This can likely be done via Zoom or other online platforms before potential jurors ever come to the courthouse. Once they arrive at the courthouse, there will have to be ways to socially distance jurors in the courtroom as they will not be allowed to sit in the jury box.
A jury's perception of a case will undoubtably be different than pre-COVID-19. If you are going to ask a juror to get out of their comfort zone and participate in a jury trial and risk their health to do so, they will not be receptive to minor rear-end car wrecks or soft tissue injury cases. I think juries during this pandemic will be upset if they are asked to serve on a case of this type. As such, it better be a case with a major accident and serious injuries.
I practice in Alabama and our Supreme Court has suspended jury trials until September 14, 2020. If this date remains in place, then criminal trials will take precedent over civil trials. Given the rise in the number of COVID-19 cases, it is likely this date will be pushed back. I believe there is a good chance there will be no civil jury trials in 2020."
"Our firm practices in many courts across the country and the answer depends on the jurisdiction. Some courts, such as Cook County, IL have already issued orders declaring no civil trials for the remainder of the year. Others, like Jefferson County, KY, continually keep kicking the can down the road in hopes there will be some way to conduct cases.
Some federal courts and other jurisdictions are telling us that we will have trials this year. In those jurisdictions, courts are putting into effect a number of social distancing measures like requiring facial coverings while counsel is sitting at their table and in common areas. Some courts are requiring counsel to question witnesses from the table and not move about the court room. "Bench" conferences are handled from the table using microphones and white noise so the jury does not hear the discussion."
"I hope so. We had 2 cases ready for trial right before they shut everything down with COVID. Now the backlog is so high that it's unclear when we'll get back on the trial calendar. They are saying that criminal cases will take priority, which makes sense, given the Constitutional concerns. One judge told us that she thinks we may get calendared for September, but she thinks that's optimistic, and I agree. I just got a notice today of a status conference for my other case, set for early August, so we'll see what the judge says there.
In terms of what the trials will look like, I'm not sure of that either. I of course hope they look and are conducted exactly like we've done trials in the past, but that may not be realistic. I anticipate that they'll probably have jurors sit with at least one space in between them, and all wearing masks."
"We had a jury trial set for April 24th then COVID hit and it has been rescheduled for Feb 2021. I don't have any trials in 2020. With more large delays of this nature, I would say it's unlikely that many will proceed at all in 2020, at least locally in Kentucky, with some exceptions, of course. Most cases that are being conducted in trial are criminal and not civil, which makes sense given the circumstances."
"We have a jury trial setting as early as the end of July 2020. It remains to be seen how the judge will choose to proceed in light of the COVID-19 spikes that various parts of the country are experiencing. We are obviously looking at the potential for bench trials in the rare circumstance that all parties agree that is a good strategic move that will benefit their clients, which we think in reality will rarely be agreed to. In our July trial, the Louisiana state court clerk has indicated to us that, notwithstanding the pandemic, they will begin calling juries panels next week. It remains to be seen if that will actually come to fruition. 
Similarly, we have a something of a "rocket docket" of mass tort injury cases in California that the judge overseeing is pressing forward as though jury trials will happen as early as the fall, en masse—but again, no details as to how such trials will be safely conducted. Parties and lawyers are really subject to some pretty disparate approaches to the pandemic in the courts so far."
"I am scheduled to have a jury trial in person in August. I don't think it will go out. Simply because our last state order (Georgia) said that jury trials would move forward when it's safe to have concerts and for kids to return to school. I'm doubtful that will happen in 2020. I am a big supporter of trial by jury. It's our client's constitutional right. There is also something very personal and unique about the jury's interaction with the Plaintiff and the Defendant. I think that jurors tend to come to the correct conclusion at in-person jury trials. One reason is that they are in the courtroom and focused. There is no way to assure jurors are focused in a "Zoom Trial". Many of our cases involve a death or catastrophic injury. Our clients only get one opportunity to be heard. They deserve the full attention of the jury and for these reasons and many more I would not be interested in a "Zoom Trial" in the place of a jury trial."
"I think I speak for most trial lawyers in Virginia when I say there is still tremendous uncertainty surrounding if and when civil jury trials will resume in Virginia this year. Of course, had I been asked this same question even a few short weeks ago, I would have been far more optimistic, particularly with COVID-19 infection rates seemingly slowing down. The recent spike in COVID cases across the country is obviously concerning and cast significant doubt on our ability to balance the administration of justice through jury trials and public health concerns related to community spread.  
The current status of things in Virginia is that by order of the Supreme Court of Virginia, all jury trials – both civil and criminal – scheduled through July 19, 2020 are continued. Additionally, before any jurisdiction in Virginia can reinstitute jury trials, it must submit to the Supreme Court of Virginia a proposed plan detailing how such proceedings will be conducted in a manner that meets specific safety guidelines and protocols. No jurisdiction will be authorized to conduct jury trials until the proposed plan is approved. 
Anecdotally, we are hearing that some jurisdictions have begun physically modifying courtrooms in anticipation of restarting jury trials. I hear that one such design modification includes the use of three-sided plexiglass partitions in the jury box to protect jurors during the trial. In Virginia, we often conduct voir dire to a very large venire panel that commonly exceed the confines of the jury box. Consequently, if jury trials are conducted during the age of COVID -19, I expect to see voir dire conducted with members of the venire wearing facial shields and masks.   
Virginia still has a number of historic courthouses in use which will not be as easily retrofitted as some of the more modern buildings. One burning question is whether the Supreme Court of Virginia will approve jurisdictions to resume jury trials on a case by case basis, or whether it will want to see all or substantially all jurisdictions with approved plans before jury trials resume in any location.
One school of thought is that the Supreme Court of Virginia may continue to suspend all jury trials until all jurisdictions are prepared to safely conduct them. One supporting rationale for this approach is the concern for Speedy Trial challenges in criminal cases.
The concern is that the ability of some courts to hold jury trials is evidence that all courts should also be able to do so, and therefore those jurisdiction unable to do so are in violation of Virginia's Speedy Trial statute which generally provides that if a defendant accused of a felony is continuously held in custody from the time he is indicted he must be tried within five months of the date of the indictment if there was no preliminary hearing. This entitles a criminal defendant in continuous confinement the right to a jury trial within 5 months, or five months from the preliminary hearing. If the accused is not held in custody but is recognized for his appearance, then the trial must begin within nine months. The statute also provided that if the trial does not commence within the state's time period, the defendant "shall be forever discharged from prosecution" for the charged offense. 
As you can see, there are really more questions than answers as to when any of us get in front of a jury anytime soon. One thing is clear. Restarting jury trials is not just a matter of seeing sustained reductions in COVID infection rates. There will also need to be approved plans for jurisdictions to begin juries again, and even when those things happen, civil juries will still be subordinate to getting criminal cases approaching Speedy Trial deadlines set with expediently as possible."
We'd like to thank all of the attorneys who responded to our roundup question and shared their valuable insights. It's apparent that right now is a crucial time for civil courts and jurisdictions across the U.S., as well as a challenging time.
It's a challenging time for all of us. The more insight we share with one another, and the more open conversations we begin to have, the easier it will become to navigate our way through these unprecedented times. If you're an attorney and would like to share your thoughts and advice with other lawyers and potentially become a part of Lawyer Minds, reach out to us.