Interview With Travis Holtrey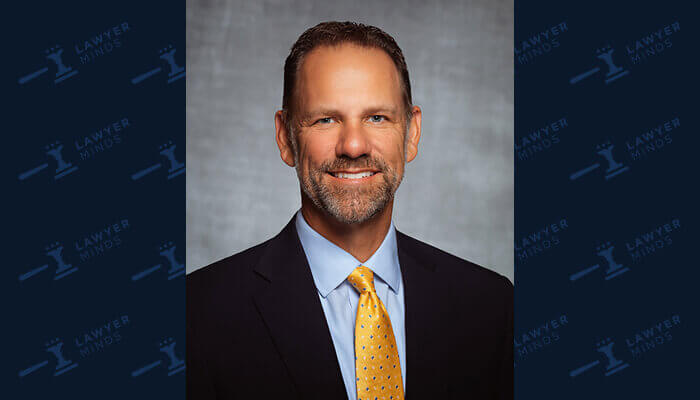 As a Managing Partner at Foreman Watson Holtrey, Travis Holtrey is dedicating to helping people when they are facing their most trying circumstances. He has tried, mediated, and settled hundreds of cases involving truck accidents, bus wrecks, car crashes, and more.
Lawyer Minds: Every lawyer has a funny story to tell. What's yours?
Travis Holtrey: I became a lawyer after I got caught drinking on a fake ID and had to do 50 public service hours as my punishment.  My public service hours were performed at the courthouse running errands for judges. The courtroom fascinated me then and still does.
Lawyer Minds: How can we better educate the population about the importance of laws and following laws?
Travis Holtrey: Well, teach them more while they are in school.  We are graduating idiots, and that is not mean; it is truth.  I have seven kids of my own, and if it were not for their mother and me, they wouldn't have a clue.
Lawyer Minds: How real is the struggle to have a life outside of the office?
Travis Holtrey: One of the first lawyers I worked for told me, "Law is a jealous mistress."  He was a wise man.
Lawyer Minds: What was your favorite class in law school?
Travis Holtrey: My favorite class(es) in law school were Criminal Law and Criminal Procedure. I never practiced a day of criminal law in my life after law school!
Lawyer Minds: Why do you take the cases that you do?
Travis Holtrey: Because everyone is entitled to counsel and a voice.
I believe in changing lives one case at a time.
Lawyer Minds: How do you want people to perceive your law firm?
Travis Holtrey: Caring.
Lawyer Minds: What legal duties and skills have to be learned outside of the classroom?
Travis Holtrey: How to listen. How to be creative. And how to make the complex simple.
Lawyer Minds: What's one thing you want the readers to know about you that we didn't ask?
If I had it to do all over again, I would not change a thing. I am fortunate to have had this opportunity to practice law.
We want to thank Travis for interviewing with Lawyer Minds!